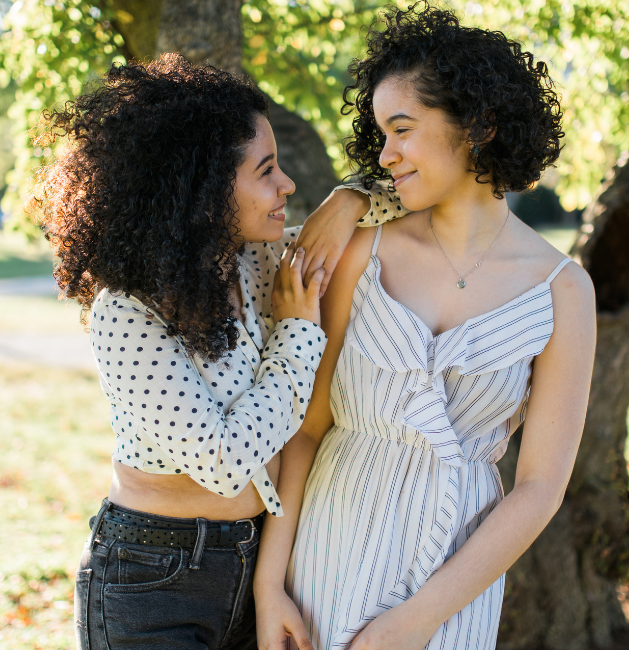 DVAC Pride is a program of the Domestic Violence Action Center. The Domestic Violence Action Center is committed to ending domestic violence and other forms of harm through leadership, prevention, legal services, individual and systemic advocacy and social change work.
We believe all persons should be treated with equality, dignity, and fairness. With high quality and culturally sensitive programs, delivered with integrity and compassion we are creating safety and self-sufficiency for survivors and their children.
DVAC is here for the LGBTQ+ community
I am the LGBTQ+ Advocate.
My pronouns are she/her/hers.
I graduated from University of Hawai'i at Manoa with a Bachelor of Arts in Sociology and a minor in Women's Studies.
My family resides in Southern California and am super blessed to be able to call both of those beautiful places my homes. In my free time, I love spending time with my dog, my friends, and being at the beach.
I am very passionate about social justice reform and am extremely grateful to be given this position at DVAC. I look forward to helping clients in any way that I can. I eventually hope to attend law school and continue my work toward reforming the system.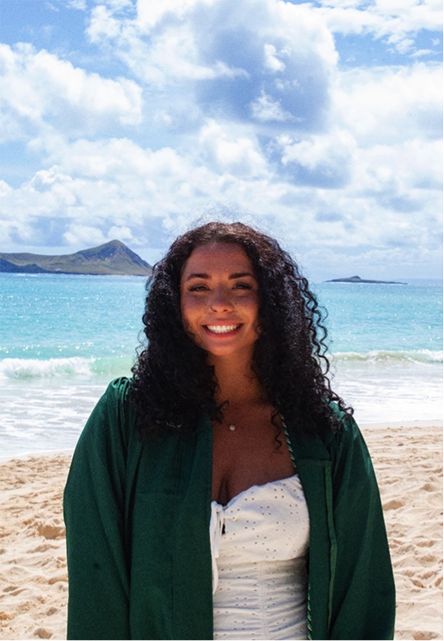 Click to toggle for more information.
Accompaniment to Court
You are not alone. We are here to support you on your journey to safety.
Oftentimes, confronting a technical legal court system with an unfamiliar language and procedures can be intimidating. This fear can be worse facing your abusive partner in the courtroom. Our highly trained advocates may be able to go to your court hearing with you to offer you emotional support, give you information, explain the process, and discuss expectations about what you may expect to happen at your hearing.
Client Advocacy
ADVOCACY for survivors receiving civil legal assistance from legal staff, survivors whose partners are enmeshed in the criminal justice system, callers to the helpline, and those who are not yet ready for legal representation.  Advocates, who often work closely with legal staff, help survivors navigate through the maze of public and private, court referral and self-selected services.  In an average month, advocates see more than 275 clients.  Advocates provide survivors of domestic violence with comprehensive legal and non-legal services in order to facilitate safety and self-sufficiency for survivors, promote perpetrator accountability and to encourage and develop a supportive community response to survivors and their children.
Crisis Support
The Domestic Violence Action Center (DVAC) provides immediate service and support to individuals who are in crisis as a result of intimate partner violence. Crisis support services are free of charge and our Helpline operates Monday through Friday from 8:30am until 5:00pm. You can expect to talk to a trained person about your situation. You will be provided some initial counseling and options, and if appropriate, refer you to other agencies for your specific situation. In addition we offer crisis support to clients at Family Court while they go through the Restraining Order process and during their hearing, and at Criminal Court for Complaining Witnesses in Abuse and Restraining Order Violation cases.
Legal Helpline
The Domestic Violence Action Center's Helpline provides referrals and procedural information for obtaining TRO's (temporary restraining orders), applying for child support, reporting child abuse and using the justice system. Staff listen with no judgment to the challenges facing survivors or family members, assist a person to make decisions for themselves, and take applications for other services provided by Domestic Violence Action Center.
Legal Representation
Survivors of intimate partner abuse can receive legal representation from attorneys on staff on a sliding scale fee. Legal needs for divorce, paternity, restraining order and post decree representation can be met by our expertly trained attorneys. Applications for legal services can be submitted through the agency Legal Helpline, EXPO court outreach services or advocate case managers. Assignments and case acceptance for representation are made based on attorney availability, potential for legal remedy, and victim circumstances. Limited fee adjustments are available for those survivors unable to secure funds to support the legal representation; these waivers are granted after review by a staff committee. Services are provided for flat fees that are charged based on income.
Safety Plan
We help survivors develop safety plans for their unique situations, and provide referrals to community services.
A safety plan is a practical guide that helps lower your risk of being hurt by your abuser. It includes information specific to you and your life that will help keep you safe. A good safety plan helps you think through lifestyle changes that will help keep you as safe as possible at school, at work, at home and other places that you go on a regular basis.
Risk Assessment
The Domestic Violence Action Center can provide an assessment of the level of risk a survivor is at and find out whether it may be a potentially lethal situation.  A risk assessment can be done by an advocate over the Helpline or at court while obtaining a TRO.
OAHU HELPLINE: (808) 531-3771
TOLL FREE HELPLINE: (800) 690-6200
TEXT LINE: (605) 956-5680
At DVAC Pride, we recognize that "it takes a village"… as a close-knit community, we must all work together to support one another whenever we can. DVAC has been anchored in the community with support from public and private grants, events, and donations from Hawaii's companies and the community for 3 decades.
Thank you for your support of our work.
This error message is only visible to WordPress admins
Error: No connected account.
Please go to the Instagram Feed settings page to connect an account.